Slade LLC, a General Contractor for Building Construction, was established in 2006, and is a multi-disciplined construction and program management firm that specializes in environmental, construction, urban planning, and civil planning services.Slade has built their reputation one project at a time. Slade's principal office is in Birmingham, Alabama and another office in Charlotte, North Carolina. Slade has consistently maintained a reputation for excellence in construction and environmental consulting. The firm is 100% woman minority owned business.
Our firm includes construction project manager, environmental scientist, urban planners, civil professionals for both public and private sector organizations. Slade's industries served are federal agencies, state government, local municipalities, healthcare, commercial, education, industrial, airports, Regional Planning Commission, law firms, real estate development firms, engineering firms, contractors, financial institutions, corporations, and nonprofits. Our business units provide premier services to help our valued clients meet their business objectives. Slade can support every stage of a project with comprehensive services.
Slade LLC wholes the following credentials: 8(a), HubZone, 8(m), EDWOSB, DBE, MBE, WBENC, and 100% Minority Woman Owned business. Slade LLC has masters level experience and qualifications in Regional Planning. L'Tryce also holds a Juris Doctorate Degree from the University of North Carolina at Chapel Hill.
Slade LLC has experience in development and construction projects. Slade LLC specializes in civil/environmental consulting, construction project management, construction quality control and safety, and urban planning. Slade LLC is certified as a Green Building Professional through the National Home Builders Association; Lead Inspector, Asbestos Inspector, and Qualified Credential Inspector. Slade LLC is able to assist clients with Leadership in Energy and Environmental Design (LEED).
In 2011, Ms. Slade was honored as a Top 40 under 40 Professional in the Birmingham Business Journal. In 2010 Ms. Slade was acknowledged in the Birmingham Business Journal as a Minority Business Award Recipient, Green Award Finalist for 2010; a Rising Star Finalist in 2009, and selected as one of the Birmingham Business Journal "Eight People to Watch in 2008." L'Tryce Slade was elected the first African American woman to chair the Birmingham Business Alliance African American Business Council. Furthermore, she was selected as the 2010 Birmingham Business Alliance Small Business Person of the Year Finalist; 2008 Birmingham Regional Chamber of Commerce Entrepreneur of the Year Finalist. Ms. Slade served as the Co Chair of the Executive Women's Roundtable for the Birmingham Business Alliance for 2010 and 2011. She was recently selected to serve on the Community Food Bank for Central Alabama. As a community leader, L'Tryce Slade was asked to participate as a volunteer member of the Steering Committee for the Pratt Community Regional Urban Design Assistance Team (PC RUDAT) Landscape & Ecology and the Community Outreach Subcommittees after the tornado hit April 27, 2011.
Slade was selected to be apart of the Birmingham Venture Club Entrepreneur Accelerator Program as well as the Alabama Power Supplier Diversity Mentoring Program. Slade is a member of the Transportation Research Board Environmental Justice Committee and Associated Builders and Contractors Diversity Committee.
What
Slade

stands for!

As a small business poised for growth, Slade is responsive. We are a small business striving to become larger through each project. The advantage of being a small firm is that we can provide attention to the project and details to ensure a great quality product. Our work ethic is demonstrated through our success on projects and customer satisfaction. Our foundation is based on credibility, loyalty, and honesty which leads to repeat business.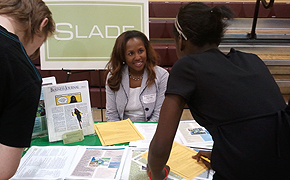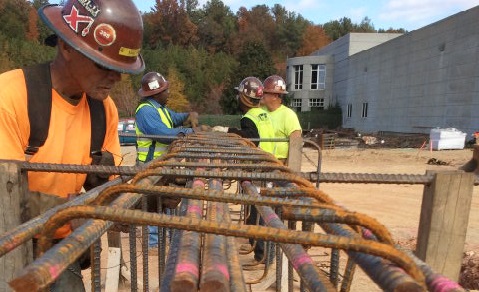 At
Slade

we build based on our PURPOSE
Providing value added construction quality control and safety services
Providing superior quality project management and construction management
Providing dynamic civil and environmental services
Assisting clients achieve sustainability and environmental stewardship through innovation, while being a responsible corporate citizen
Examining and effectively evaluating the potential impacts to the social and natural environment for proposed projects
Providing general contracting services