Adaptive reuse and infill projects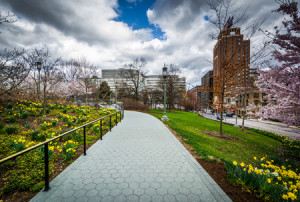 The demand for commercial properties is on the rise throughout the country. As a result, land owners are looking for ways to boost the profitability of their land. They want to get the most out of their assets.
Often, undeveloped or underdeveloped land sits at the heart of densely built-up urban areas. Today's investor won't wait. People expect a return on their investment, which is where adaptive reuse and urban infill redevelopment concepts come into play.
These methods help to meet the needs of market demand for office space, while also serving as an attractive option for the investor. In many cities, prime downtown locations provide creative hot spots, brimming with historical significance and transit convenience.
These concepts don't come without challenges, however. It isn't easy to ensure that a space will meet modern, sustainable and well-constructed standards while serving the needs of all tenants within a dense urban environment. Still, adaptive reuse and infill redevelopment shines as an option.
Undeveloped and underdeveloped land – often referred to as "brownfields" – often act as a visual and economic drag on a surrounding area. There may be codes related to the historical authenticity of the community which make these developments a little more difficult to plan and execute. But in the end, adaptive reuse and infill projects allow for greater ROI, more economic development and few inherent challenges.