About Slade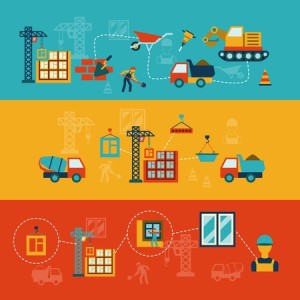 Mission: At Slade we assist clients' needs by leading the way with innovative, sustainable construction building techniques.
Established in 2006, Slade is a 100% minority, women-owned business specializing in environmental, construction, urban planning and geotechnical services. No project is too big or small for our experienced staff. Slade is based in Birmingham, Alabama with satellite offices in Charlotte, North Carolina, Dallas, Texas and Temple, Georgia.
With extensive experience in development and construction projects, Slade is also certified as a Green Building Professional through the National Home Builder's Association, offering an incredible wealth of knowledge about environmentally conscious design and LEED certification.
Despite the diversity of services we offer, Slade is still a small business at heart, and we are responsive. We provide attention to details and are committed to creating a quality experience for our customers. We are credible, loyal and honest, which leads to many repeat customers and solid relationships. How can Slade help you on your next project?
Environmental Consulting: Our expertise lies in environmental consulting and Environmental Site Assessments. A site assessment is designed to detect any risks associated with contamination or hazardous waste, which can be very costly to remedy. This is an imperative consideration for building on a new site or investing in property.
Construction Material Testing: We provide testing for soil, asphalt, concrete, aggregate, rebar inspections, steel
inspections and more. We can assess the quality of your materials, giving you peace of mind.
Training Programs: We offer customized and comprehensive workplace training programs including, but not limited to, industrial training, workplace training and workshops about lead, asbestos, HAZMAT, etc.
Construction Management and General Construction: In partnership with our skilled urban planning personnel, we assist our clients in teaching them how to strategically develop land for a diverse commercial pursuits.
Facility Maintenance: We offer a great deal of experience in operations and facility maintenance.
Urban Planning: Our skilled urban planning personnel have assisted governmental agencies, private companies and health care professionals in the strategic development of land use and transportation planning.
Comprehensive Furniture Management Services: If your business, large or small, is moving, Slade offers complete furniture management services to successfully and efficiently ease the headache of relocating.
If you have a project, schedule a consultation with Slade today.