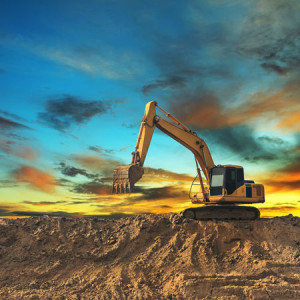 Have you heard? Construction employment rose to an eight-year high in October.
That's right. According to the latest data, the construction industry added 11,000 jobs in October. This put October's total construction employment level at over 6.67 million. That's the highest level we've seen since December of 2008.
Breaking the numbers out, the residential sector saw an additional 4,500 jobs, while nonresidential construction rose by an impressive 6,700 workers nationwide.
Construction employment on a year-over-year measurement was a full 3 percent higher last month than it was during the same period last year. Average hourly earnings also rose by 3.2 percent, coming in around $28 per hour. That's almost 10 percent higher than the pay scale average for other workers across the private sector.
But is this all a good thing? The Associated General Contractors (AGC) has put a spotlight on the dual nature of our industry. While private sector growth is strong, public sector spending is lagging badly. Local governments across the country are having a difficult time funding infrastructure and other public sector project spending.
Conversely, some argue that with the construction sector experiencing a shortage of qualified workers, any major bump in infrastructure spending may make the problem worse. Consider that the private sector has been draining the talent pool, and it isn't hard to see where the problem is.
As a new administration takes office in a couple months, what the future brings for construction is anybody's guess. Either way, you can rest assured we'll be here to tell you all about it.